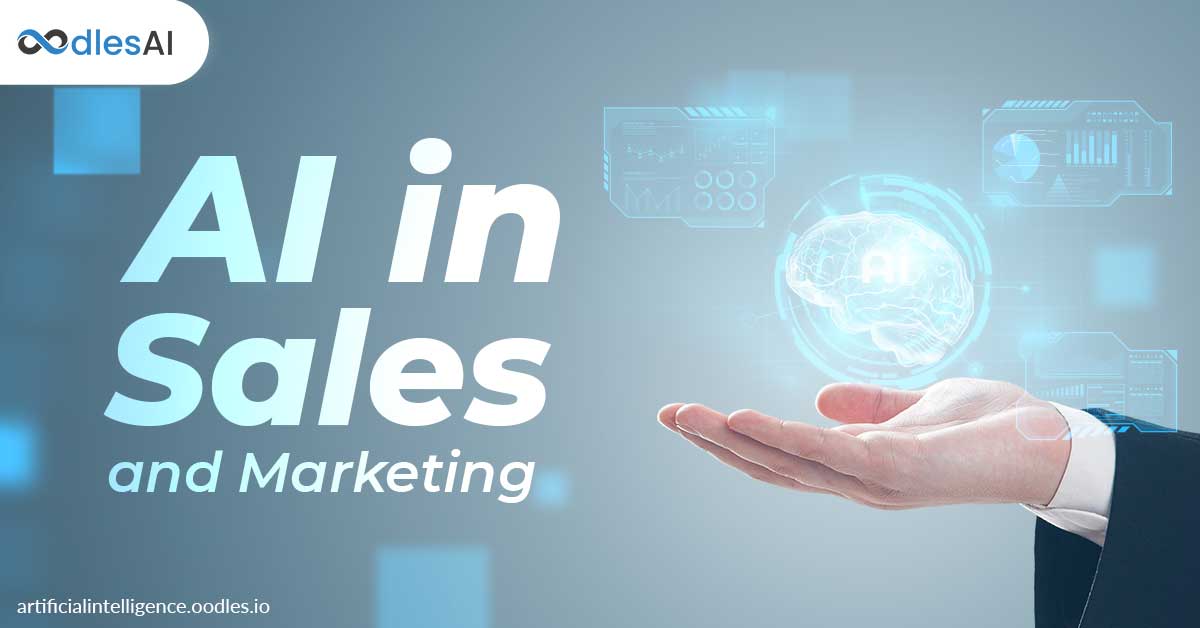 Artificial intelligence in sales and marketing is the most common yet constantly evolving business application. The scope of artificial intelligence services is expanding to enter sales and marketing with better conversational abilities and improved data analytics. IN this article, let's explore the potential of artificial intelligence applications for the sales and marketing industry.
For example, Your favorite voice assistant, like Alexa or Siri, understands your words just like another person, then responds in kind—all using AI.
Experts are divided on whether artificial intelligence is good or bad for humans. But many of us believe that AI will inevitably become a major part of our future.
The area of Sales & Marketing is no stranger to the use of AI tools. In fact, more than half of the leading marketing companies are already using AI but the rest are planning to do so in the next few years.
There are many reasons why Sales & Marketing AI works so well, and here are just some of them:
AI can perform mundane tasks that allowing professionals to focus on more important work.

AI can provide valuable assistance to salespeople.

AI is able to process more data.

AI can help companies to explore all areas of opportunity.

AI can pave the way for hyper-personalization.

AI can generate brand-specific content that appeals to the customer.

AI can help marketers make a timely decision.

AI allows for better communication between customers and businesses.

AI can help with predictive customer service.

AI can empower marketers.
Leading providers of chatbot development services project that AI-powered bots can. In addition, AI allows more customer-centric campaigns which makes the customers feel valued because of highly personalized messages and targeted ads.
What Is AI for Sales?
(Image is taken from google)
Ai is like an umbrella term that covers several different technologies, like machine learning, computer vision, natural language processing, deep learning, and more.
That is because AI is not just automation, though it may include elements of intelligent automation. AI takes things to a few steps further.
These technologies analyze large datasets. They do not just crunch numbers, though. They use advanced computer science techniques and super computational firepower to extract insights from data.
How Is AI Used in Sales?
Here are few of the top use cases for artificial intelligence in sales today
1. Build Pipeline.
2. Close more leads.
3. Intelligently automate and augment tasks.
AI is generating significant value for the marketing and sales industry by automating and augmenting critical business processes such as customer interactions, lead generation, and more.
What is AI for Marketing?
(Image is taken from google)
With artificial intelligence marketing methodologies, businesses can leverage customer data such as searches and purchase history to train ML models for better and accurate customer insights. For example, machine learning to anticipate your customer's next move and improve the customer journey.
The advent of big data analytics has enabled marketers to derive better statistics about the target audience.
Benefits of AI Marketing:
1. More Intelligent Searches.
2. Smarter Ads
3. Refined Content Delivery.
4. Relying on Bots.
5. Continued Learning.
How Is AI Used in Marketing?
1. Take Sales Forecasting to the Next Level.
2. Gain a Deeper Understanding of Your Consumers or customers.
3. Optimize Digital Advertising Campaigns.
4. Create Detailed Consumer Profiles.
5. Join Real-Time Conversations with Consumers
There is no better time for marketers to begin testing how AI strategies can help create highly personalized experiences for their consumers.